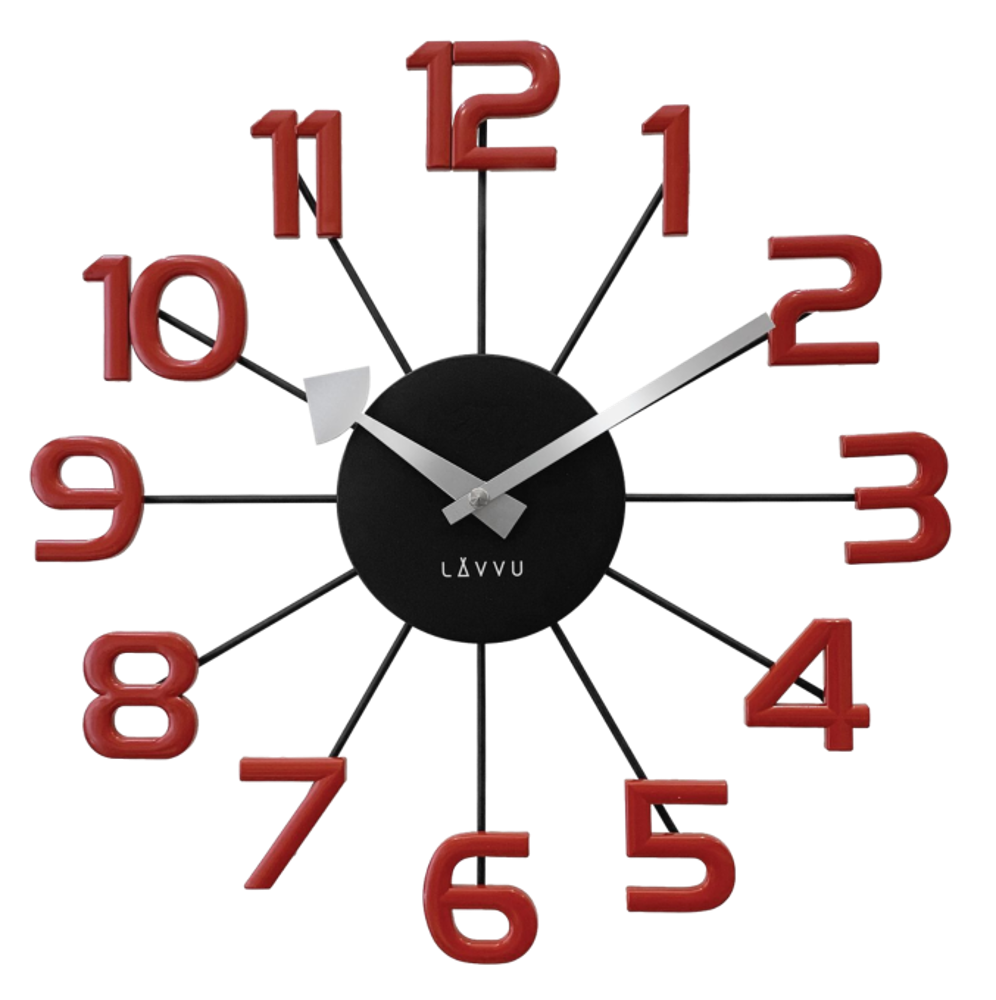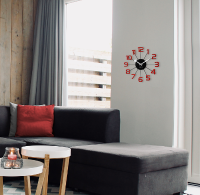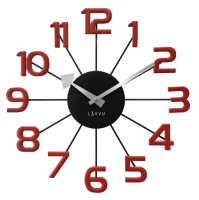 LAVVU Black & Red Wallclock DESIGN Numerals
In Stock
LCT1043
Stylish clocks with distinctive numerals will not get out of style in your home or business. It's not for nothing that they say simplicity is beauty and the LAVVU DESIGN clock is proof of that.

What's more, thanks to its smaller dimensions, it will fit into smaller spaces.

The construction of the clock is made of high-quality metal, the plastic numerals look great not only from the front, but also from the side. The distinctive hands ensure that you can tell what time it is even from a distance.
Weight (g) 297
Diameter (mm) 370
Hight (mm) 50