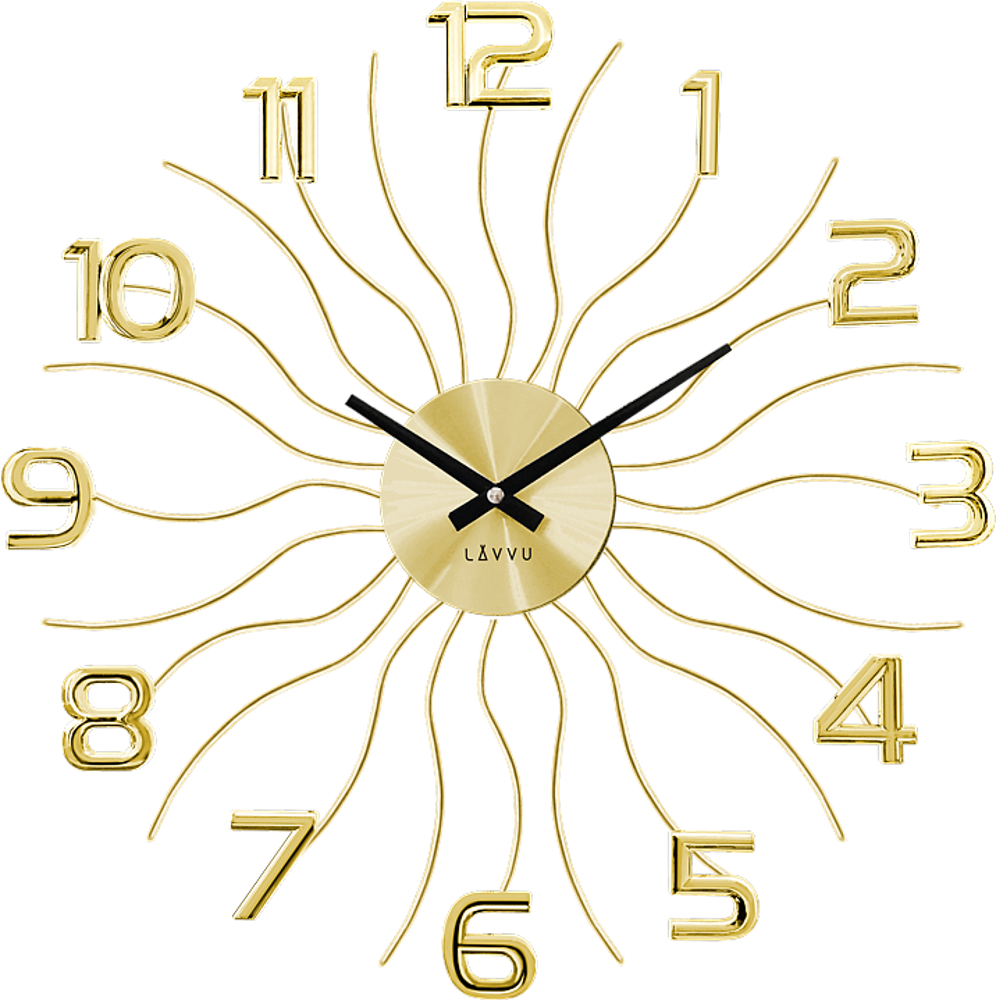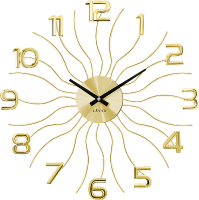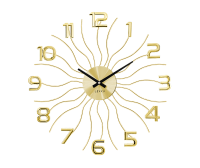 Gold Wallclock LAVVU SUN
In Stock
LCT1221
Round shapes always bring peace and cosiness to the room. They remind us of the organic nature of life and we feel relaxed and comfortable with them. That's why the new LAVVU clock has this delicate, wavy shape. Place it exactly where you want to create a calm atmosphere for relaxation of mind and soul.

The clock with a diameter of almost 50 cm has all the numbers that are clear and distinctive. You will know perfectly what time it is, even if you look at it across the entire living room or hallway.

In addition, this beautiful interior accessory serves as a painting or another wall decoration, and you can be sure that everyone will notice it for its extraordinary design.
Weight (g) 525
Diameter (mm) 490
Hight (mm) 50