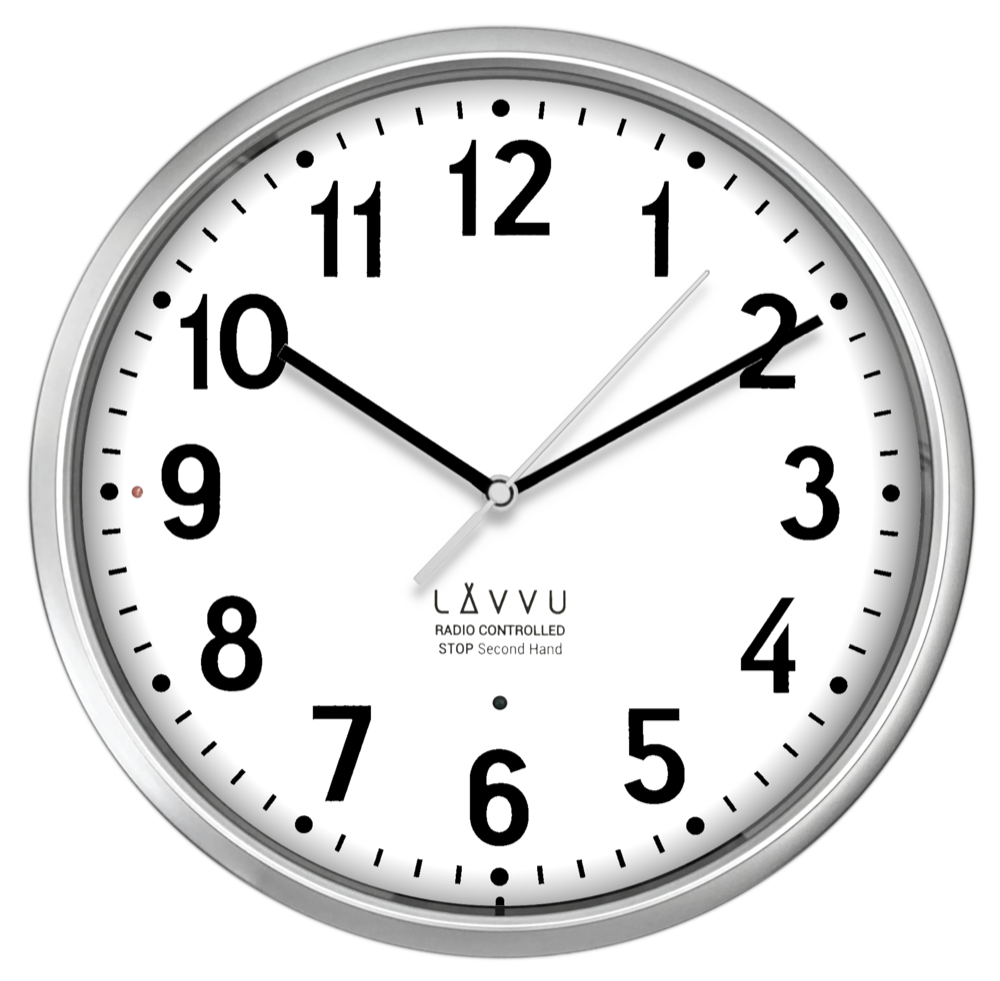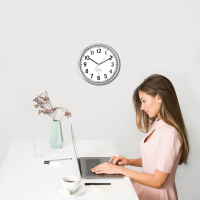 LAVVU Accurate Metallic Silver Radio Controlled Wallclock - 3 YEARS WARRANTY! ⌀30cm
In Stock
LCR3010
LAVVU 30 cm diameter radio-controlled clock with light sensor and stop function of the clock second hand.

The light sensor switches off the movement of the clock second hand in the dark and the clock is completely silent. The other clock hands continue to move. When the light is turned on, the clock second hand is automatically set again.

A radio signal received from Germany guarantees absolute accuracy of the displayed time and automatic calibration several times a day.

One AA battery included.

Hight (mm) 45
Diameter (mm) 300