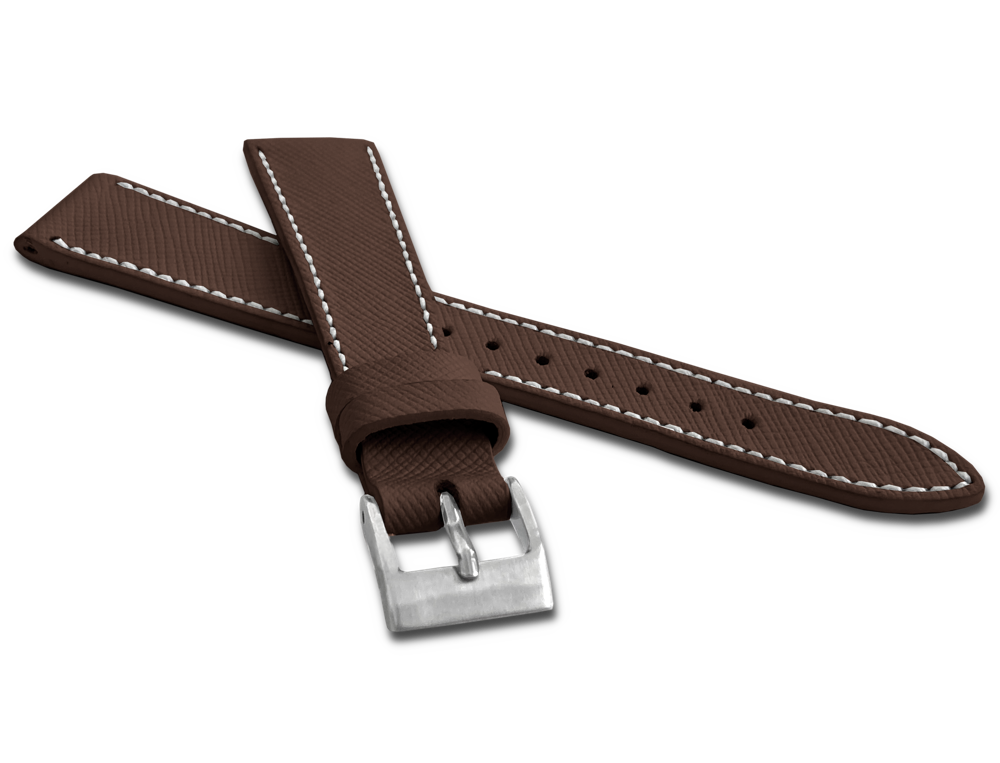 LAVVU Brown structured EPSOM TOP GRAIN leather strap
LSFUC
Available sizes:
LAVVU Brown structured EPSOM TOP GRAIN leather strap - 20
LAVVU EPSOM straps combine the best features of Top Grain leather and the Epsom finish, favoured by the world's fashion houses for their unique textured look and scratch resistance.

The typical texture of the leather is created by embossing a rough pattern into its surface. The very appearance of Epsom leather accessories suggests that the wearer prefers quality timeless design and excellence in detail rather than fast changing fashion trends. Watch straps made from this leather are lightweight, and after a few days of wear, they adapt perfectly to the shape of your wrist and give your watch a unique look.