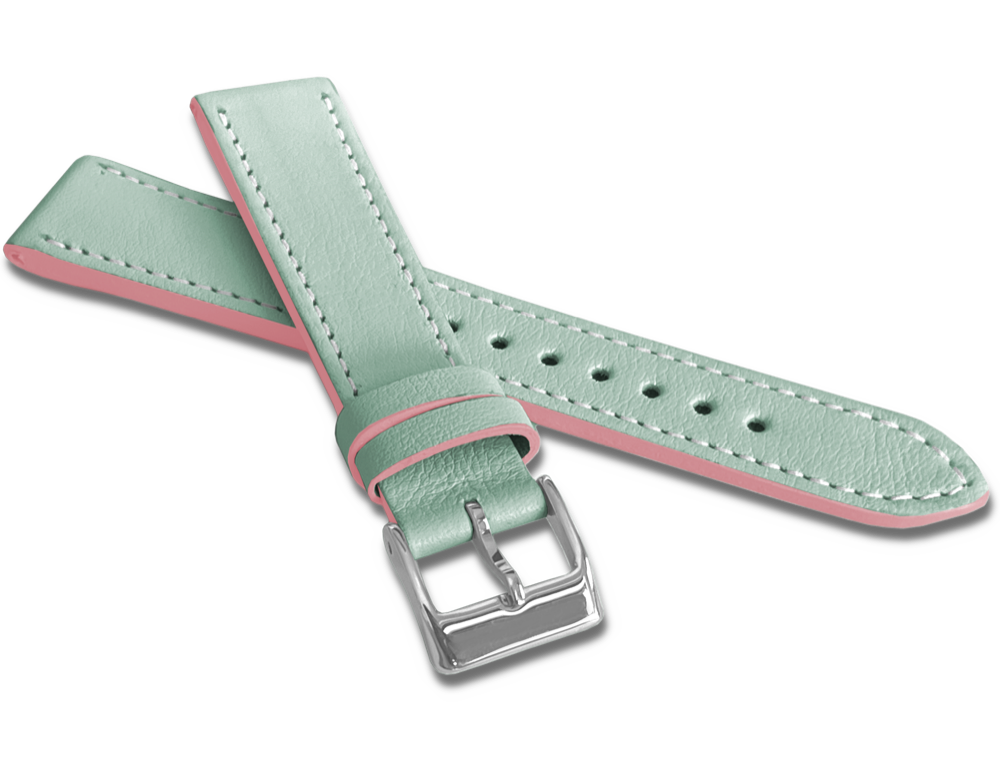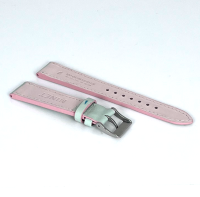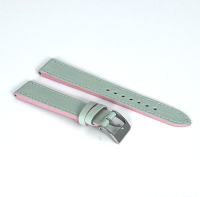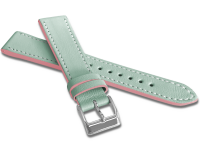 MINET Mint stitched SLIM strap made of luxury TOP GRAIN Leather
MSTUT
Available sizes:
Strong watch strap in stressed connections, pliable at the wrist. This is the MINET brand watch strap thanks to the unique cut and workcraft of this collection. The strap is 3.8mm thick at the watch case and gradually tapers to 2mm towards the opposite end, ensuring durability at the strap attachment point, as well as flexibility and softness at the clasp.

This strap is made of the smooth Spanish leather TopGrain, which is described as the finest and most durable leather in the world.
While commonly available leather straps contain only pressed thin leather layers (so-called "Genuine Leather"), only the highest quality and most durable parts of the upper leather are selected for the "Top Grain" leather. These are then cut into precise parts, ecologically dyed with natural colors and sewn with cotton thread for a sportier impression.

In sunny Spain, the precise handwork creates exceptional, durable and pliable straps from the best materials in the world and the strap is ready to give your watch a unique and luxurious look.