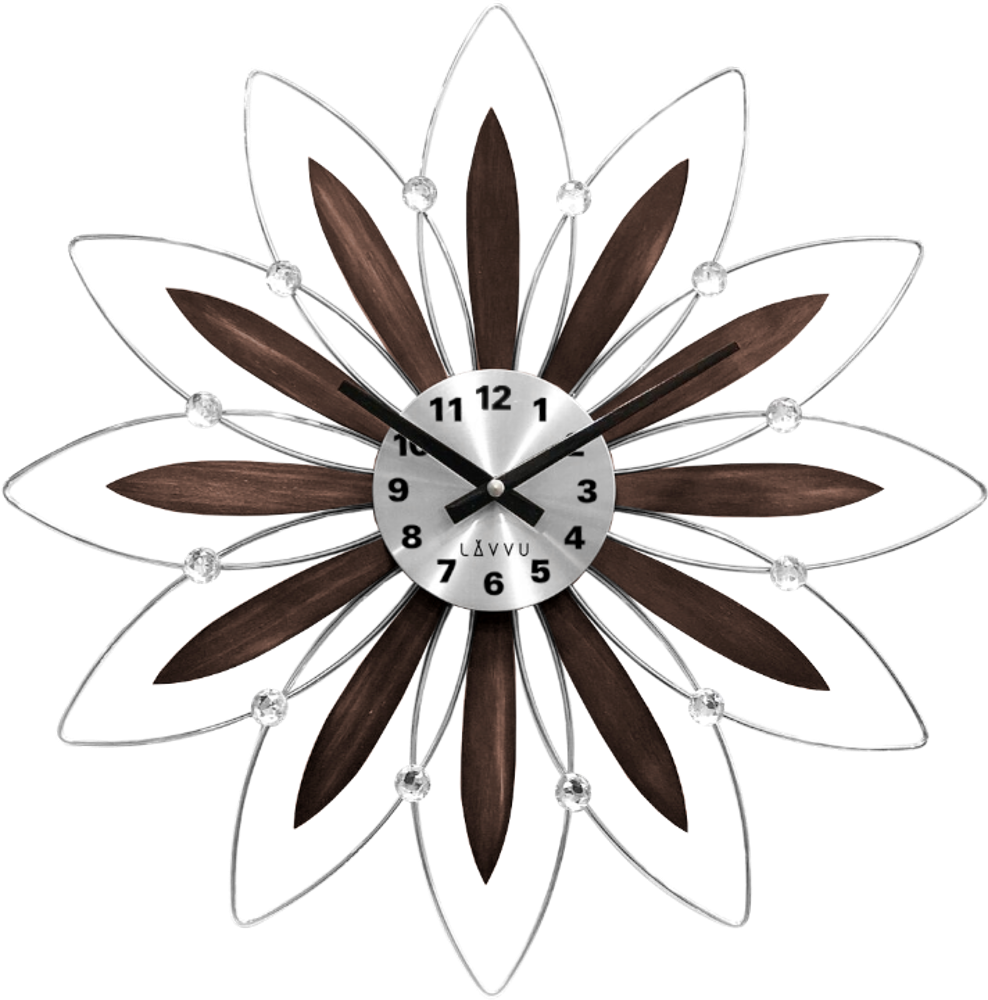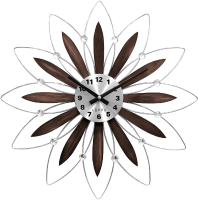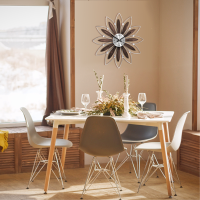 LAVVU Wooden Silver Wallclock CRYSTAL Flower with numbers ⌀49cm
In Stock
LCT1113
The LAVVU design clock has a diameter of 49 cm and is made of high-quality metal with flower-shaped veneered wood petals.

The clock is decorated with sparkling crystals and thanks to the distinctive hands, it remains practical, even though its main purpose is to make an impression on the wall and add style to your interior.

The clock doesn't have a second hand, so you won't be bothered by the loud ticking, and the wooden elements will create a cosy atmosphere in your apartment.
Weight (g) 719
Diameter (mm) 490
Hight (mm) 50