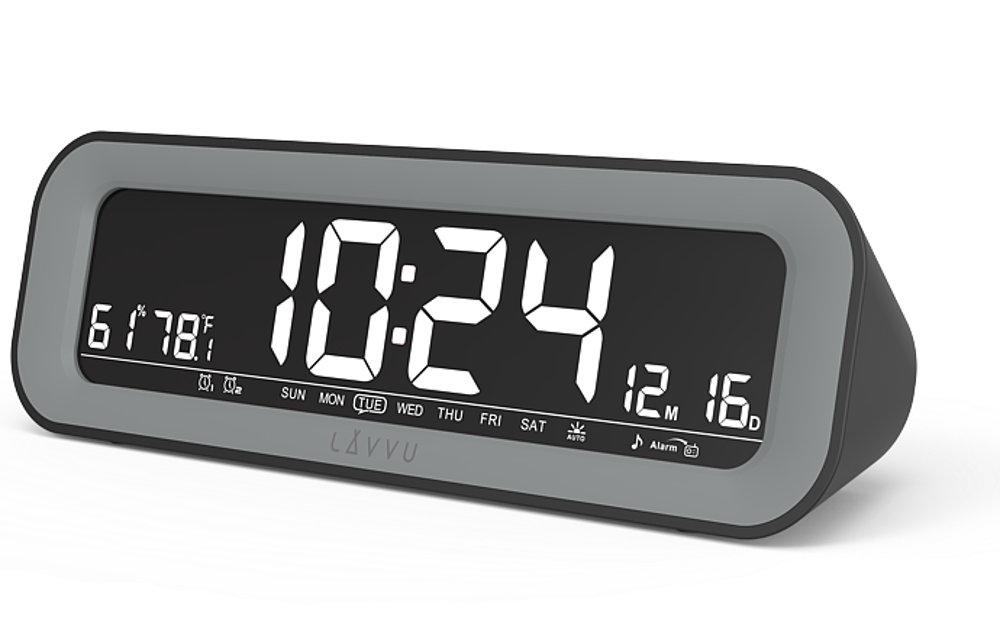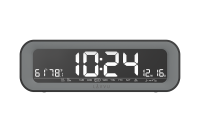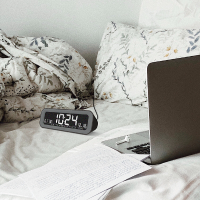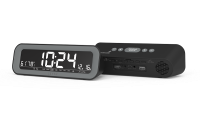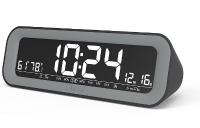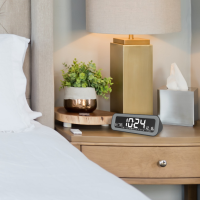 LAVVU Black digital alarm clock SMART with radio
In Stock
LAD4010
Let yourself be gently pulled out of bed by the pleasant sounds of nature or your favorite radio station. You have 6 options to choose from and believe that this alarm clock can do so much more.

LAVVU SMART is a really smart helper for the bedroom. It is equipped with two alarm clocks and each can be set either for each day, on weekdays, on weekends or on a specific day of the week. The display also shows the date and day of the week indicator, air temperature and humidity. Because the alarm is powered via the included cable, you don't have to deal with dead batteries at all times. There are also 2 USB ports on the back of the alarm clock, which can charge up to 2 phones at the same time overnight, so you have everything in one place - on the bedside table.

Last but not least, you will enjoy another special feature. Have you ever had an alarm clock that not only wakes you up but also puts you to sleep? Use the timer to turn off the alarm clock, turn on the radio and let the alarm clock lull you to sleep. After the set time, playback will turn off automatically.
Weight (g) 392
Hight (mm) 72
Width (mm) 217
Depth (mm) 56