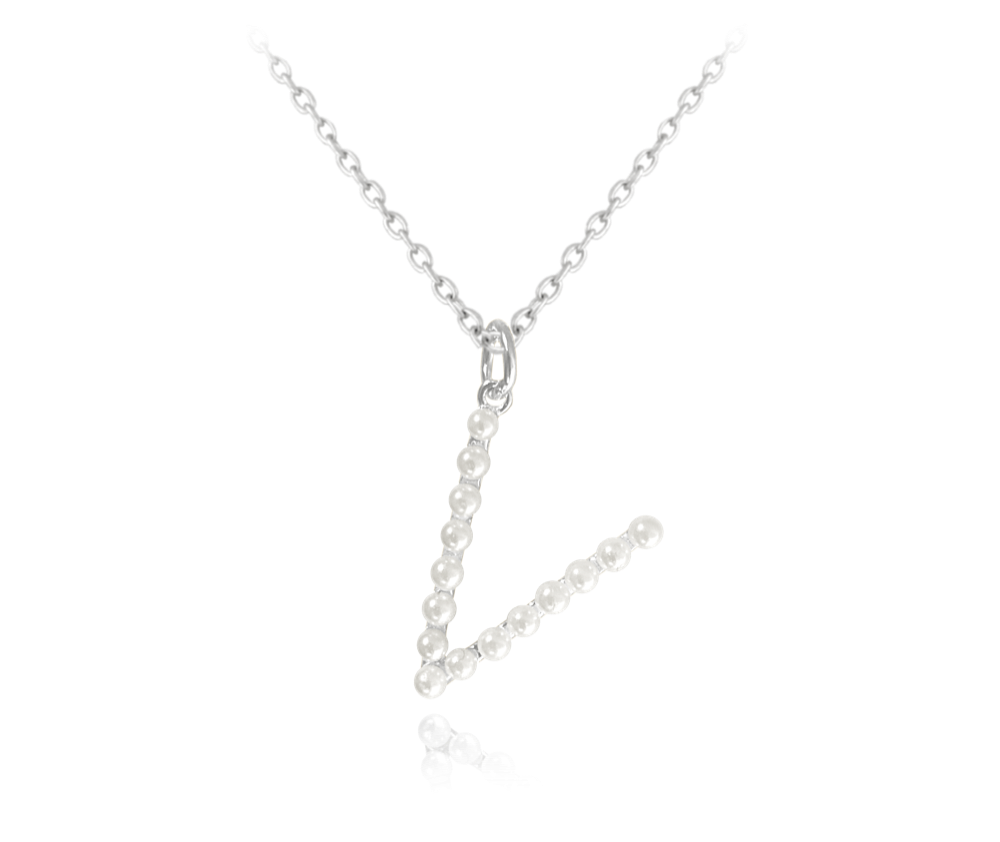 MINET Silver necklace PEARLS letter "V" with pearls
In Stock
JMAS710VSN45
- synthetic pearls -

The jewellery from the Czech brand MINET is unique. You will appreciate the attractive yet still delicate design during everyday wear and on special occasions. The jewellery is made of genuine rhodium-plated silver so that it keeps its colour and shine for a long time. So what do you think, what outfit will this jewellery match with?

MINET jewellery is made of precious metal, please treat it carefully. Try to avoid sleeping with the jewellery and avoid contact of the jewellery with water.



Weight (g) 2.3
Lenght of chain (cm) 45
Width (mm) 13
Hight (mm) 23