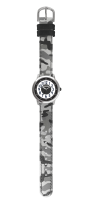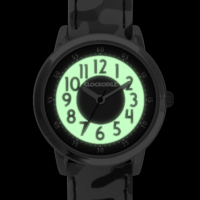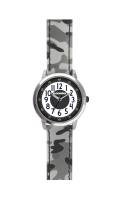 CLOCKODILE Luminous Grey Boys' Watch ARMY with Camo Pattern
In Stock
CWB0032
Children's watches are always important to be easily legible and to look fun. CLOCKODILE watches meet both.
The base is made of non-nickel-alloy steel and is accompanied by straps made of nice synthetic leather with 2 extra holes to fit on the smaller wrists.
The dial of this model is luminescent - it illuminates in the dark.

Wrist circumference (cm) 13 - 17,5
Case diameter (mm) 28