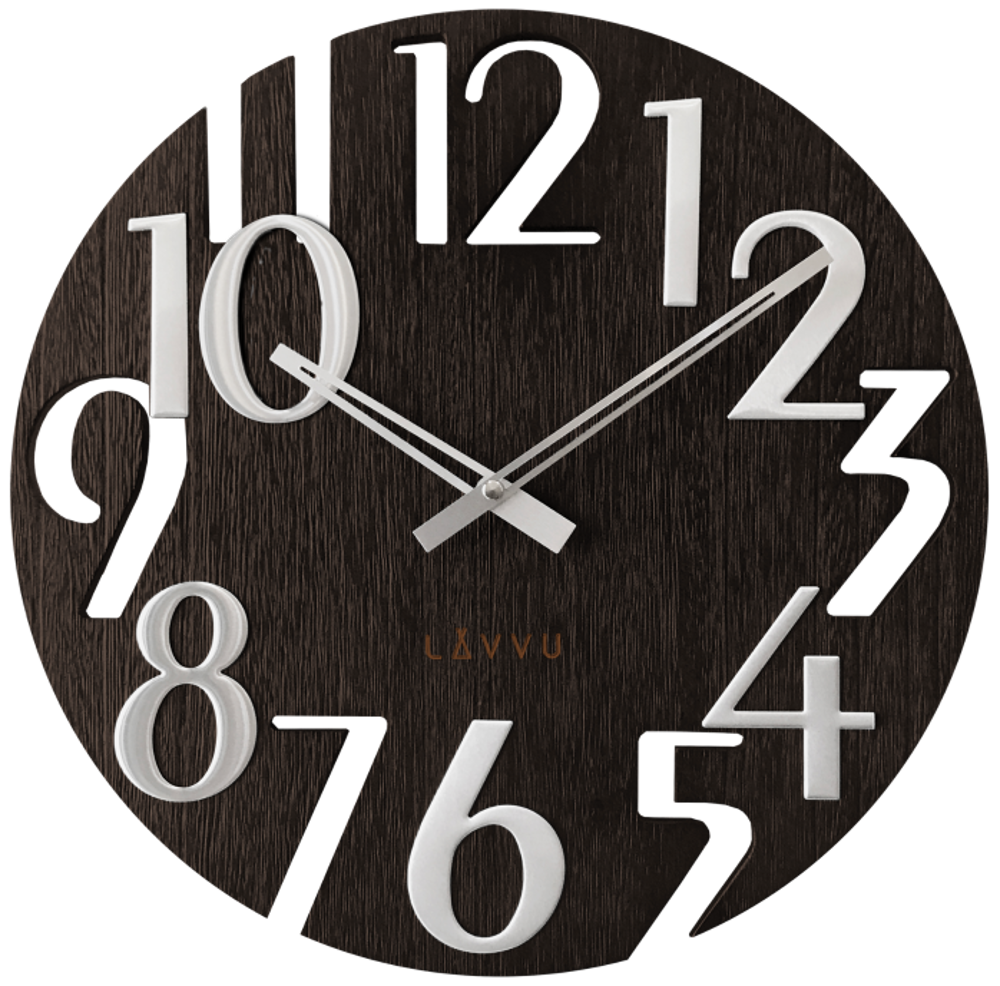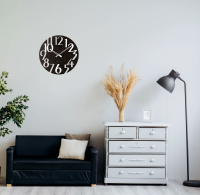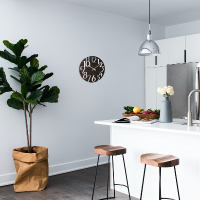 LAVVU Black Wood Wallclock STYLE ⌀40cm
In Stock
LCT1010
This modern carved clock is made with black wood grain veneer material and will add elegance to any room in your home or office.

The dial is decorated with silver metal numerals, the LAVVU logo is laser burnt on the clock and its 40 cm diameter makes it not only a practical helper but also a stylish interior accessory.

The clock does not have a second hand, so you won't be disturbed by the ticking.
Weight (g) 615
Diameter (mm) 400
Hight (mm) 45