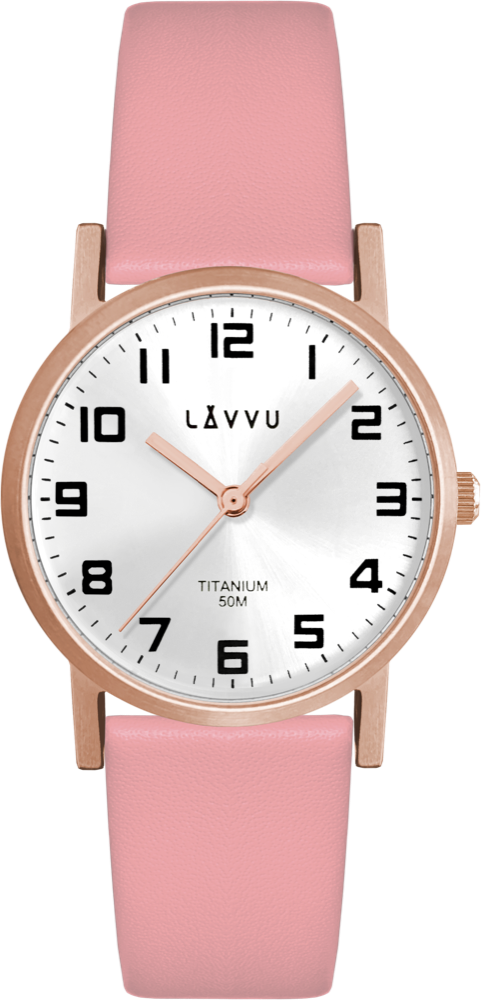 LAVVU Rose Gold ladies titanium watch MANDAL
In Stock
LWL5035
Ladies' watches of the Czech brand LAVVU are characterized by unprecedented durability and premium materials. This is also the case with the LAVVU MANDAL, for the production of which the popular titanium was chosen.

Titanium will please every woman who has a sensitive reaction to metals, who will welcome the lighter weight of the watch, the popular medium size and the perfectly legible dial. At the first touch of the metal on the skin, titanium does not get cold and immediately adapts to the body temperature, which you will appreciate especially in the cold months.

If you like elegance and functionality at the same time, you will also love the LAVVU MANDAL.
Wrist circumference (cm) 14,5 - 19,5
Case diameter (mm) 30