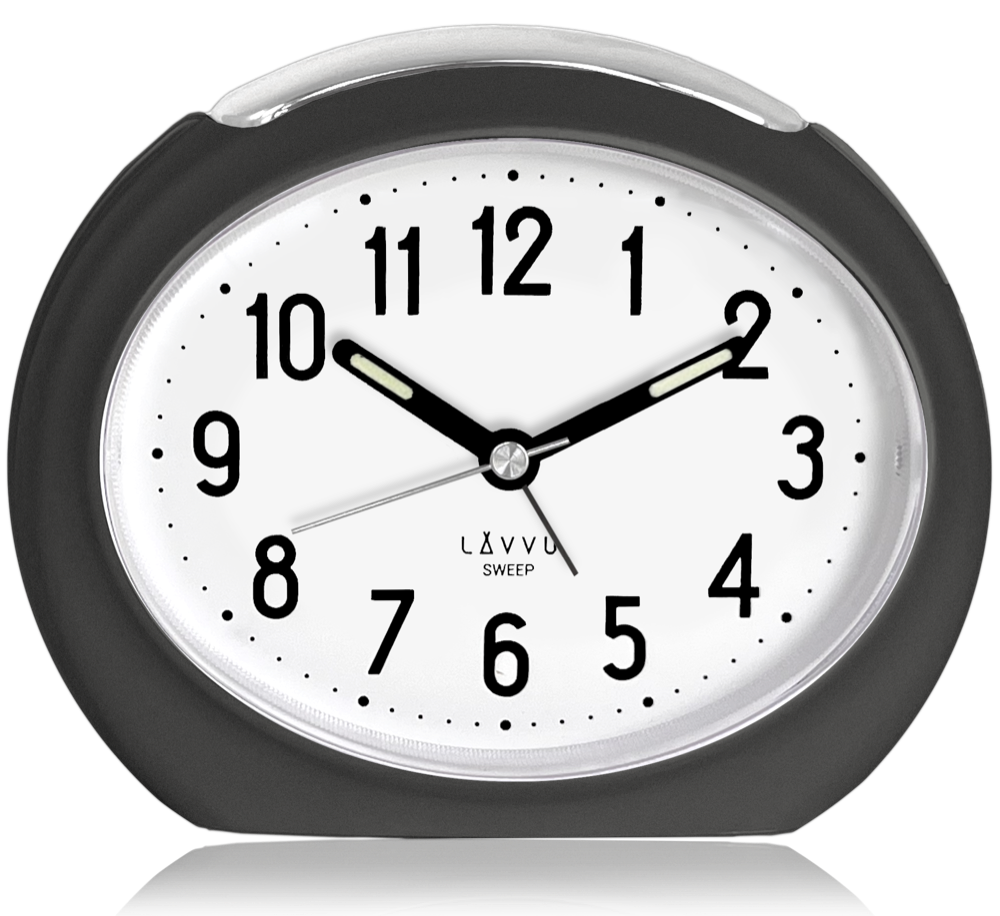 LAVVU Black Alarm Clock SWEEP - 3 YEARS WARRANTY!
In Stock
LAS3051
This high-quality alarm clock from LAVVU with an extra-long warranty is equipped with a SWEEP movement, which makes the seconds hand beep loudly but smoothly round the dial.

You can sleep undisturbed at night and in the morning you will be gently dragged out of bed by the gradually increasing beeping. And if you want to get some sleep? Press SNOOZE from above and the alarm will try to wake you up again in 4 minutes.
Depth (mm) 65
Width (mm) 113
Hight (mm) 88