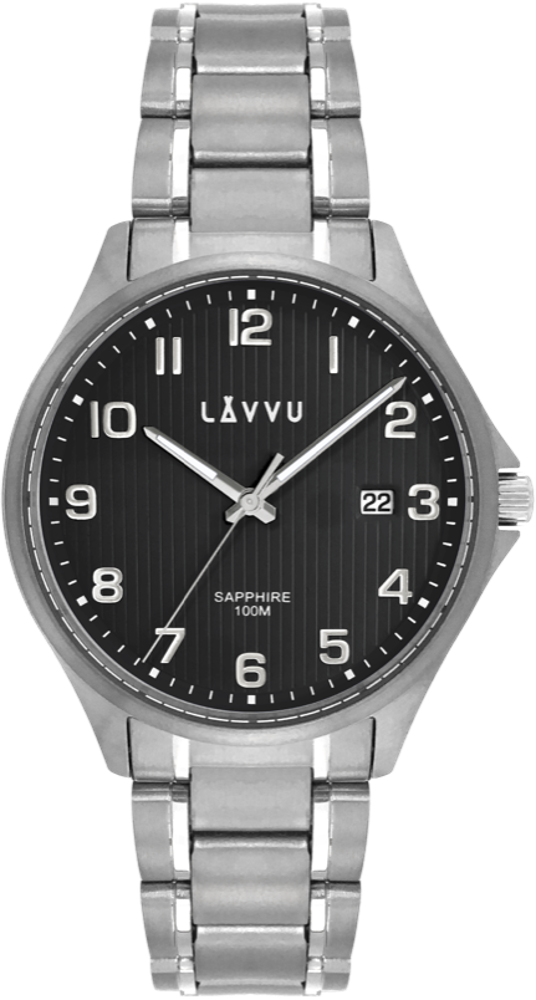 LAVVU Titanium Gents' Watch with Sapphire Glass TITANIUM LILLEHAMMER Black
In Stock
LWM0154
Due to its exceptional properties, titanium is most commonly used in the aerospace industry, in the manufacture of ships and submarines and even spacecraft. Despite its hardness, this metal is very light and resistant to water and minerals.

The LAVVU TITANIUM LILLEHAMMER watches are made of this superior quality material and, thanks to their extreme lightness, you will hardly feel them on your wrist. You will appreciate them even if you are more sensitive to metals - titanium is also used for the production of surgical instruments because it is anti-allergic.

Thanks to its good thermal conductivity, it doesn't get cold on the wrist and with a water resistance of 100M you can do almost any demanding sport with it. This line of watches is also enhanced with a sapphire crystal that won't scratch easily.