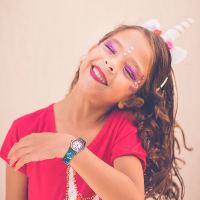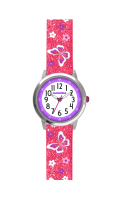 CLOCKODILE Butterfly Pink Glitter Girls' Watch BUTTERFLIES
In Stock
CWG5042
With children's watch, legibility and fun design are always important. The CLOCKODILE watch meets both perfectly.

The base is made of nickel-free alloyed steel and is complemented by the nice synthetic leather straps with 2 extra holes to fit on the smaller wrists.

Moreover, the glitter on the strap of this watch never falls off, thanks to the solid translucent film that protects the rich layer of glitter.




Case diameter (mm) 28
Wrist circumference (cm) 12,5 - 17,5