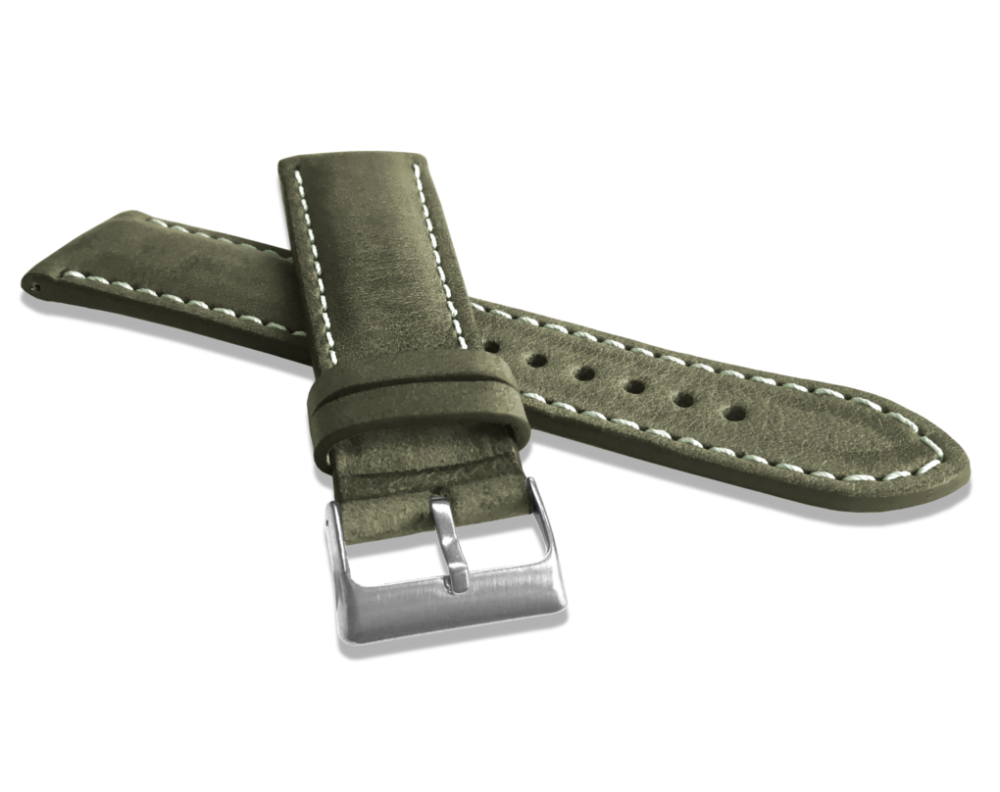 LAVVU Naturally Tanned Green NATURE strap made of TOP GRAIN Leather
LSRUG
Available sizes:
The traditional, ecological and above all natural in every aspect processing of Top Grain leather is what makes this strap extraordinary. The special process of dyeing and softening the leather has been handed down from generation to generation among experienced craftsmen, who use their knowledge to make use of one of the oldest dyeing techniques in the world.

The colour is absorbed by the leather thanks to a long toning in vegetable oils to which tree bark, herbal and vegetable extracts are added. This is the only way to give the leather its extraordinary softness, intense scent, natural shade and unique patina.

In general, straps of this type are considered very rare. In sunny Spain, the precise handwork creates exceptional, durable and pliable straps made from the finest materials in the world, ready to give your watch a luxurious and natural look.