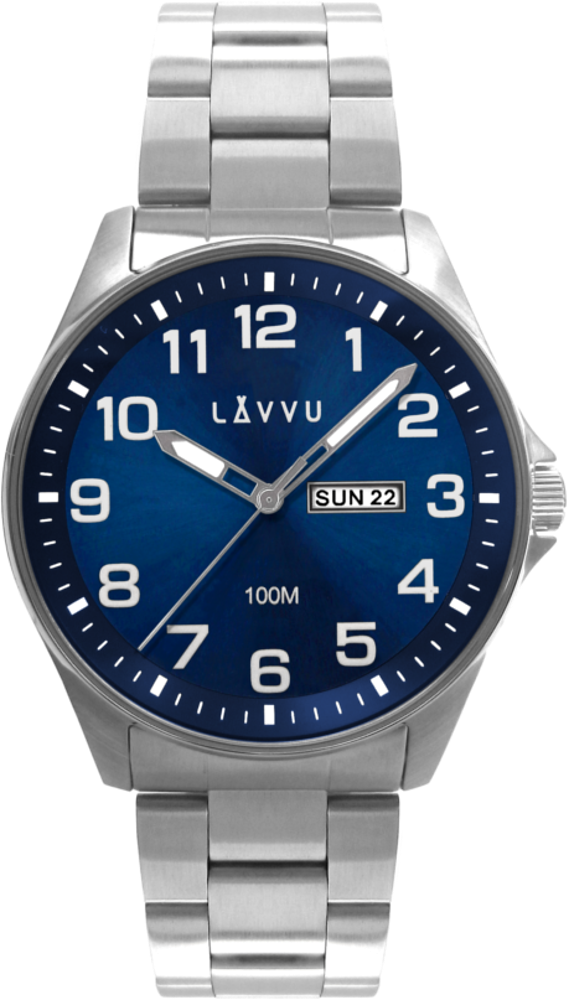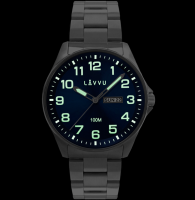 LAVVU Stainless Steel Gents' Watch BERGEN Blue with luminous numbers
In Stock
LWM0141
Bergen is the second largest city in Norway. It lies on the coast between the fjords about 400 kilometers northwest of the capital.

Behind the sea wind and the unfavorable temperatures throughout the year, watches for wildlife were created: LAVVU BERGEN.

For work at sea, it is necessary that they are made of durable stainless steel and withstand the extreme pressure required by this profession. With waterproof 100M, there is no need to worry about the ocean or the cruel storms.
LAVVU BERGEN can handle everything with you.

Case diameter (mm) 42
Wrist circumference (cm) 23