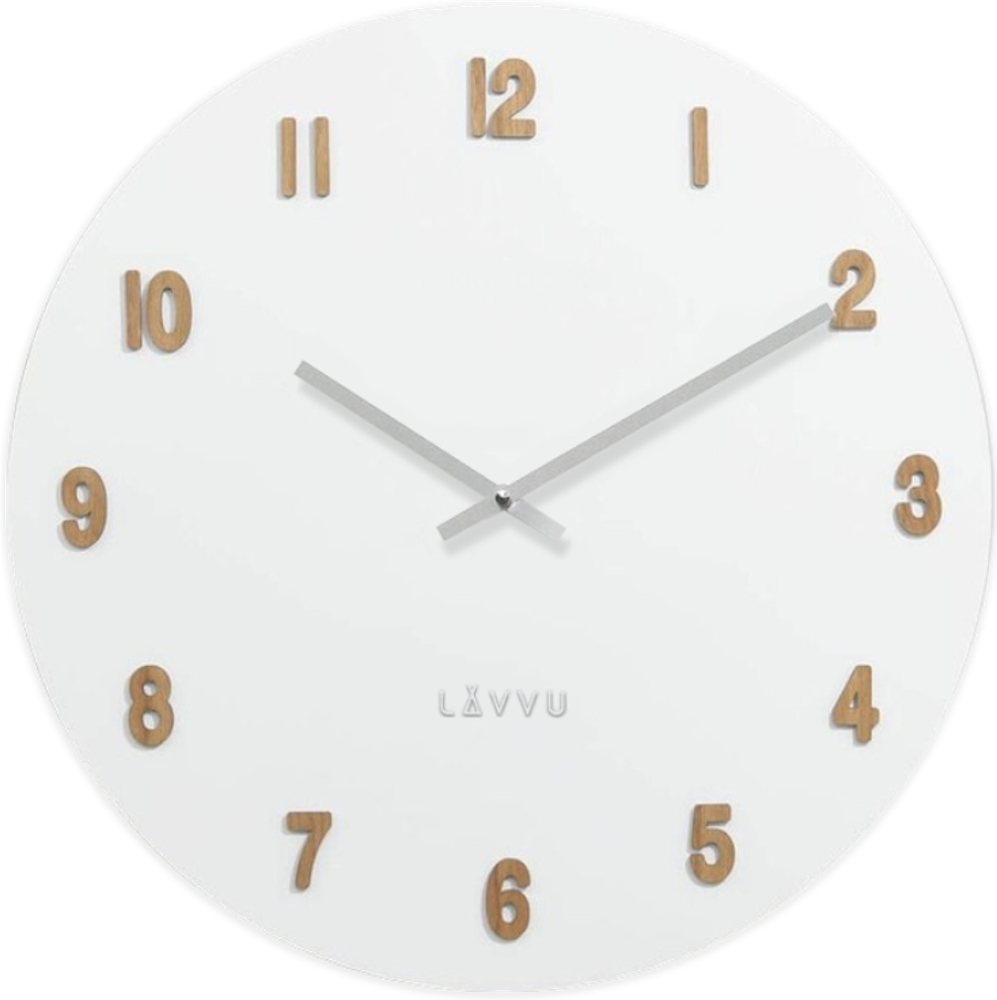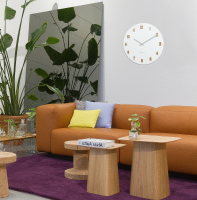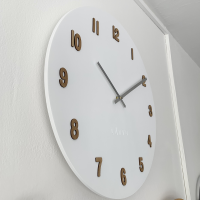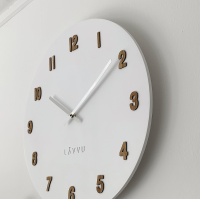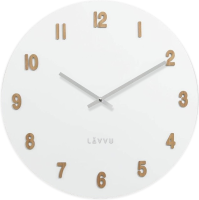 LAVVU Big White Wood Wallclock ⌀50cm
In Stock
LCT4070
At first glance, the LAVVU WHITE clock may seem inconspicuous, but once you hang it on the wall, you'll see it light up the atmosphere in the room.

The clock has an exceptional diameter of 50 cm and protruding minimalist numerals in a wooden decor. The logo is subtly embossed at the bottom of the dial and the thin backing plate means the clock doesn't look massive, although its size makes it a really striking interior accessory.

The clock does not have a second hand, so it won't disturb you with its loud ticking.
Weight (g) 2910
Diameter (mm) 500
Hight (mm) 45