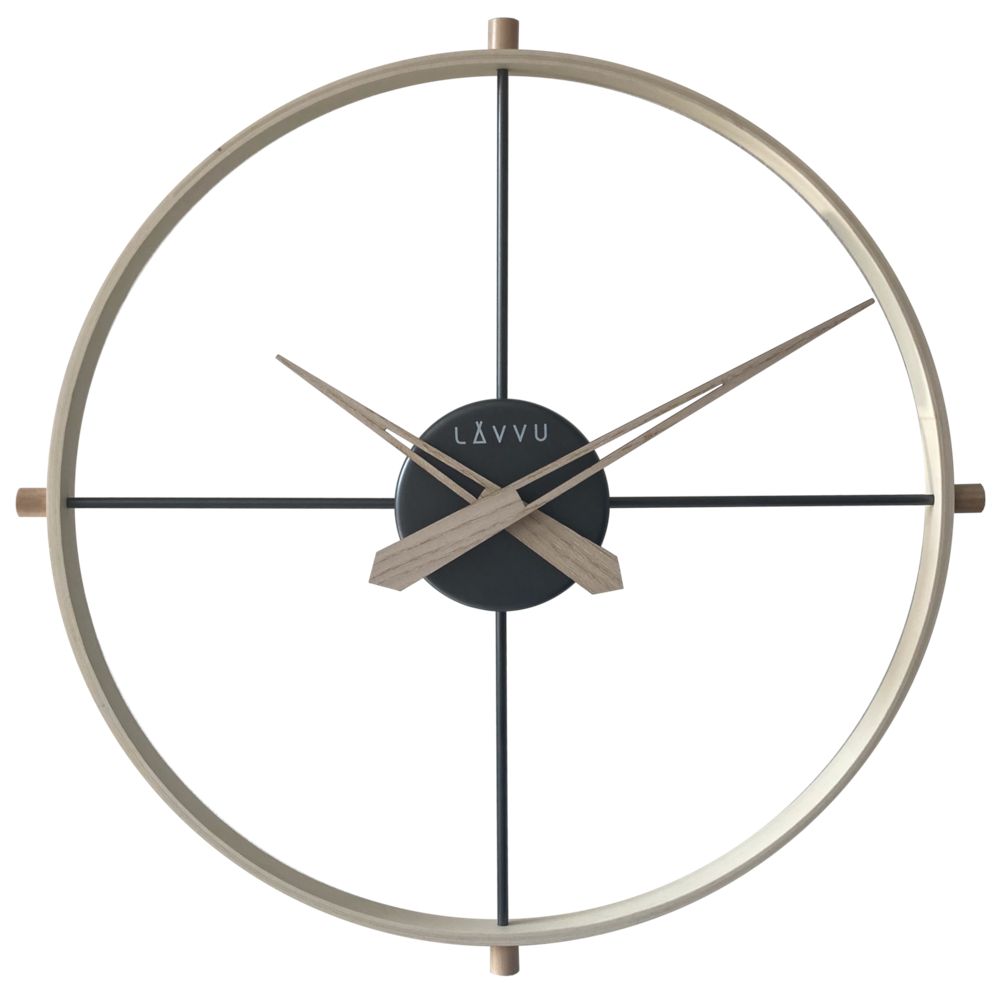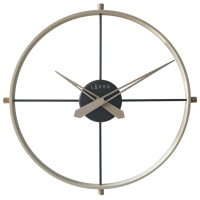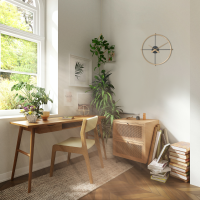 LAVVU Stylish wooden clock LOFT in an industrial look ⌀44cm
In Stock
LCT4080
Do you want your apartment to look like in a magazine? Then incorporate this stylish LAVVU clock and let your visitors marvel at the latest trend in wall clocks.

The LAVVU LOFT clock in an industrial minimalist style is suitable for the living room, the modern office and the original café. With its diameter of 44 cm, it will become a striking interior accessory, but at the same time, thanks to its subtle design, it will fit in perfectly with existing furniture and decorations.

The round frame of the clock is made of light wood and the connecting structure of solid metal. The clock is not covered with any glass to maintain an industrial feel. The clock does not have a second hand, so it will not disturb you with its loud ticking.
Hight (mm) 80
Diameter (mm) 440