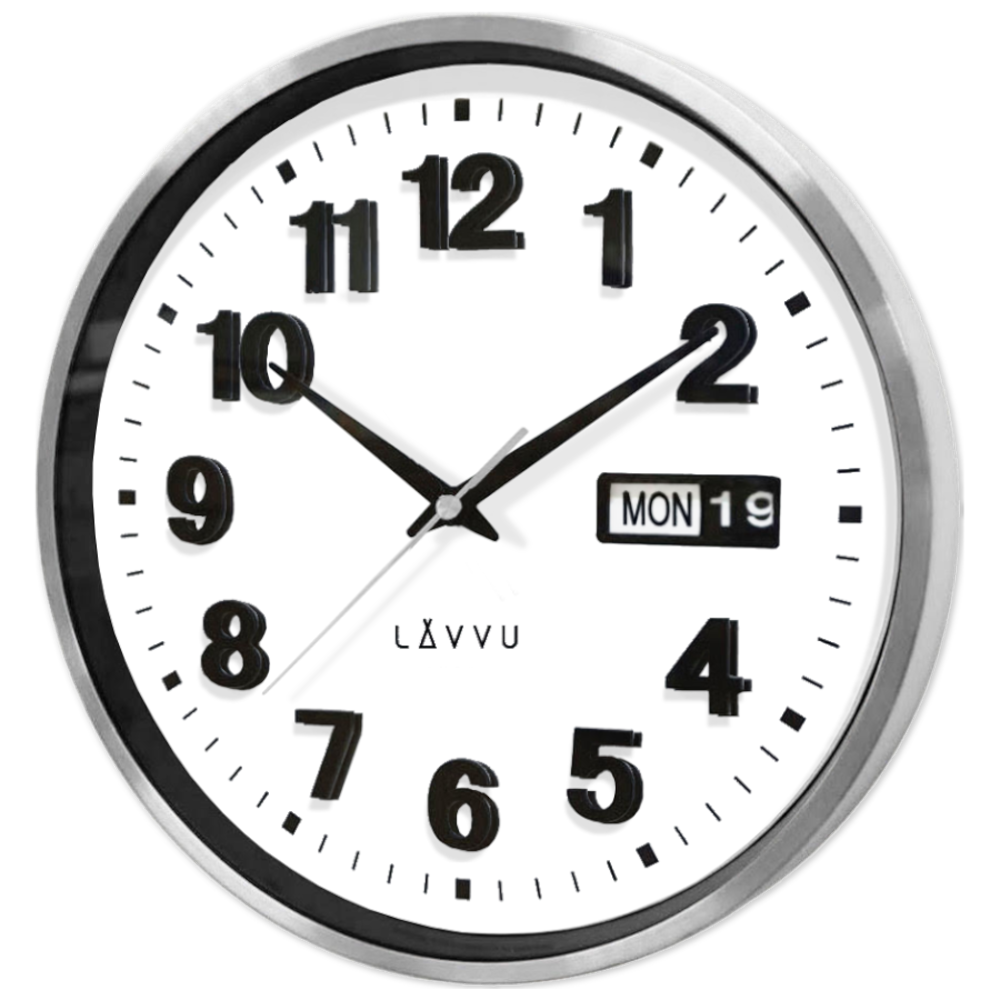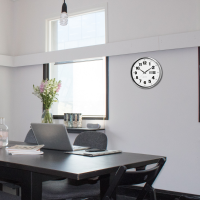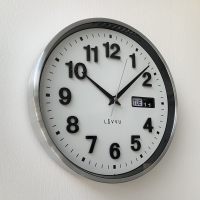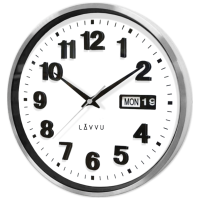 LAVVU Metal Wallclock with date display DATE METAL ⌀30cm
In Stock
LCT4050
Discover how practical LAVVU wall clocks are in the office and at home with the date and day of the week display on the right side of the dial.

The metal clock with a diameter of 30 cm has a classic ticking second hand, which you will appreciate if you want to know the really precise time or need to measure something occasionally (for example, when cooking).

The black numerals are distinctive and three-dimensional, so you can see the time beautifully even from an angle. The day of the week and date display is so helpful in everyday life that you will rely on it after just a few days of having the clock hanging on your wall.
Weight (g) 938
Diameter (mm) 300
Hight (mm) 55