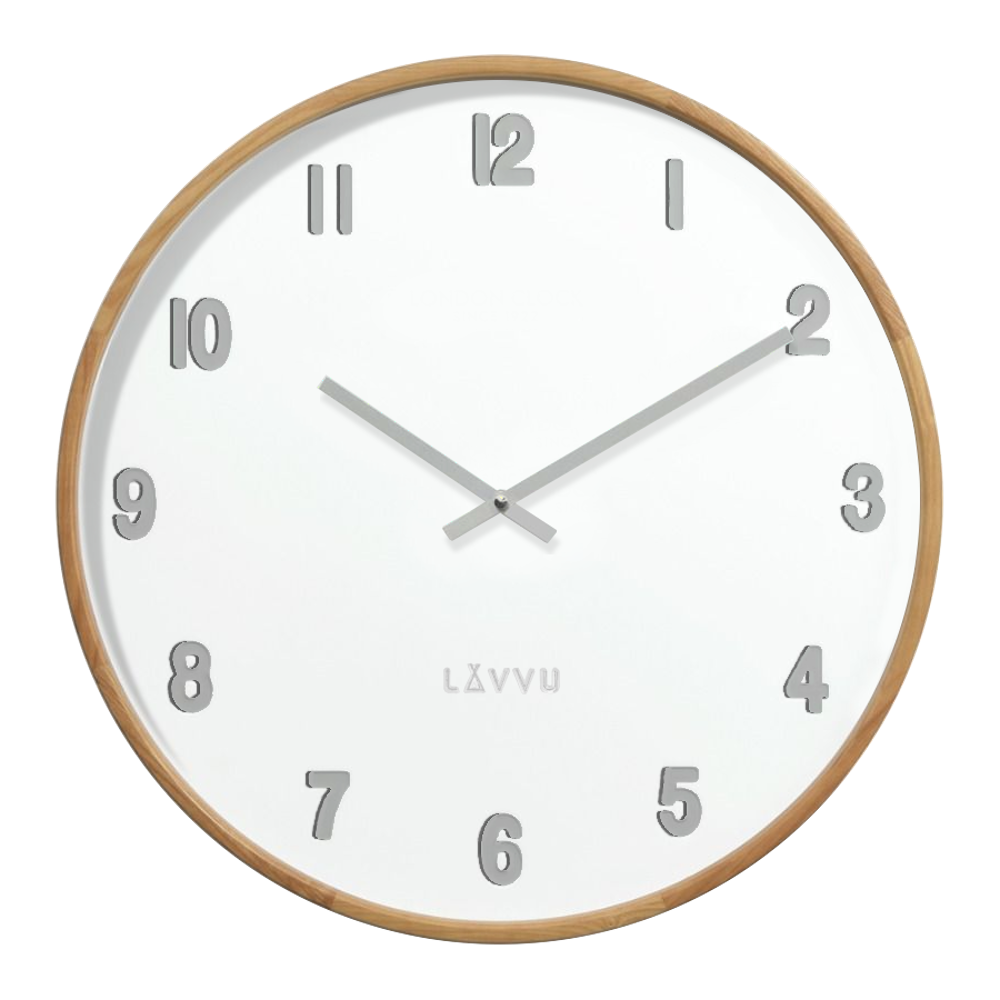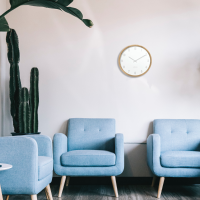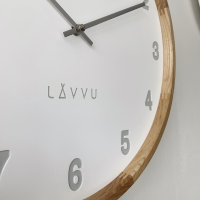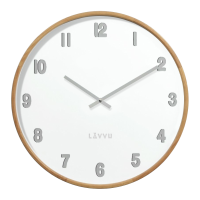 LAVVU Light wooden white Wallclock FADE ⌀35cm
In Stock
LCT4060
Looking for a wooden clock for a modern interior? The LAVVU FADE clock with a diameter of 35 cm and a 3D dial moulded from polyresin will give the room a cosy and welcoming atmosphere.

Polyresin is a type of resin that is processed by heat and is very durable and strong when cooled. On this clock, it forms the entire surface of the dial and creates a three-dimensional effect with the numerals moulded into the white plate.

The frame of the clock is made of real wood in a natural brown shade. Combined with the white colour, the clock will brighten up any wall.
Weight (g) 932
Diameter (mm) 350
Hight (mm) 40