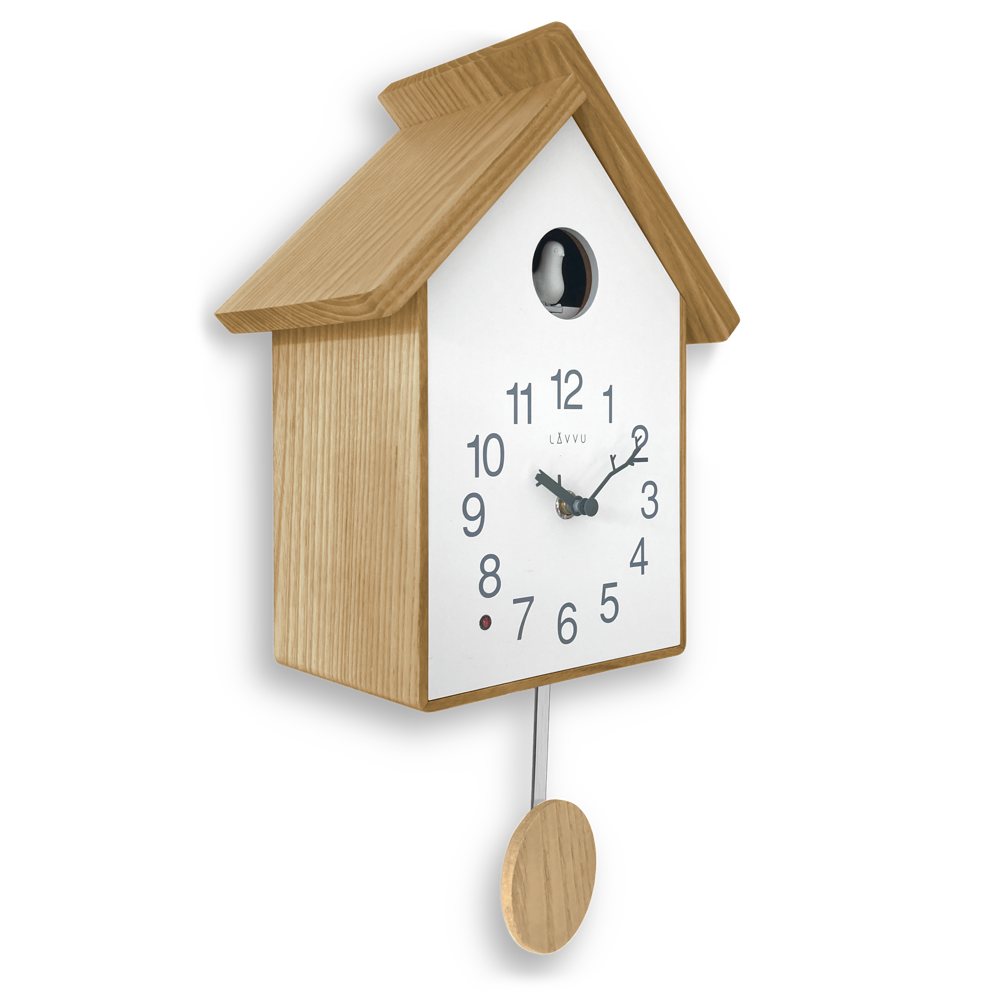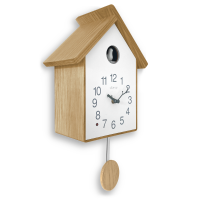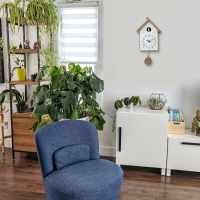 LAVVU Wooden cuckoo wall clock with light sensor CUCKOO
In Stock
LCT4021
LAVVU's modern-style cuckoo clock is equipped with a light sensor that allows you to sleep undisturbed at night. In the morning, the bird will again start cheerfully announcing each passed hour.

How does this miracle work? On the left side of the dial you can see a small dot - this is the sensor that senses the light in the surroundings. You can then use the button on the side of the clock to set whether you want the cuckoo to announce the time every hour of the day, or not at all, or only if there is light outside. When it gets dark, the cuckooing stops and starts again at dawn.

You can also set the volume of the clock and use the test button to try out whether this volume level suits you. Traditional cuckooing is preceded by a short, pleasant sound of birdsong, at which the cuckoo slides out of the house.
Width (mm) 198
Depth (mm) 113
Hight (mm) 385