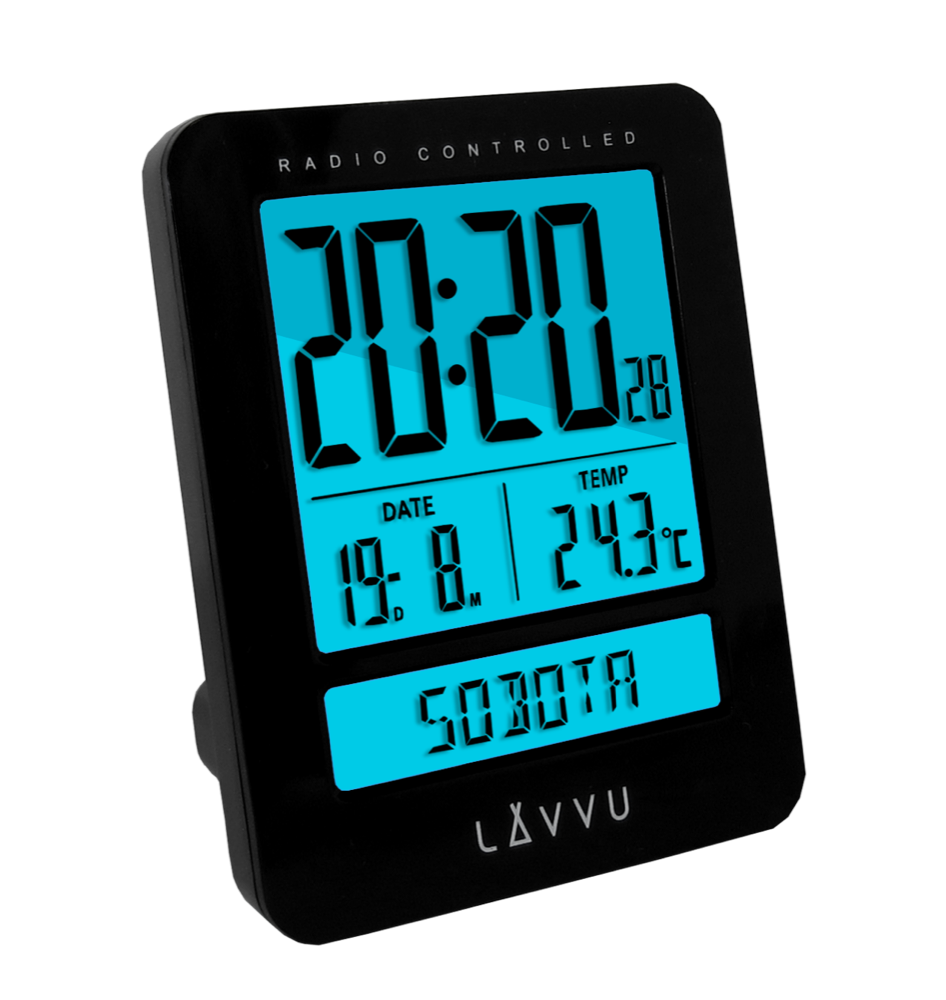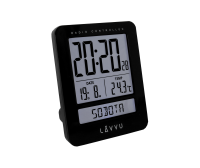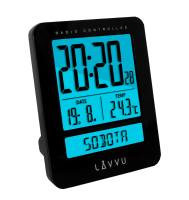 LAVVU Digital Radio Controlled Alarm Clock Duo Black
In Stock
LAR0021
This digital alarm clock is accurate to the second thanks to automatic adjustment by radio signal from Germany. It can be set to 2 different wake-up times and, most importantly, can speak 10 European languages.

Thanks to the gradually increasing beeping, you can be sure that it will definitely not let anyone fall asleep. And if you do want to sleep in, just press it from above and it will wake you up again in 5 minutes.

It's easy and intuitive to use, and then serves as a clock, date, day of the week and room temperature display during the day.
Weight (g) 104
Hight (mm) 92
Width (mm) 72
Depth (mm) 48