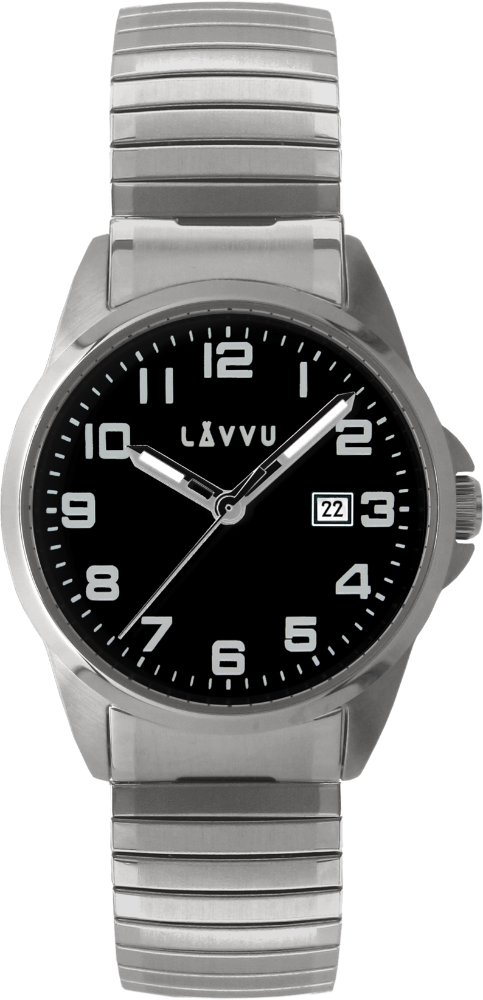 LAVVU Gents' Pull Strap Watch STOCKHOLM Big Black
In Stock
LWM0022
You can simply pull this flexible watch over your wrist, which you will appreciate especially at work.

In addition, this model has a date indicator.

With the city of Stockholm, this watch has common accents - reliable, practical, traditional, functional and innovative in detail, as proved by the SMART-FLEX buckle, allowing you to simply shorten the strap, easily at home without use of special tools.

The watch and the band are made of stainless steel to handle even more challenging situations.

Case diameter (mm) 37,5
Case thickness (mm) 8,9
Wrist circumference (cm) 20 - 21