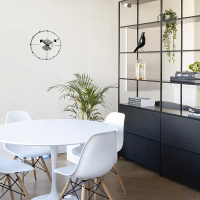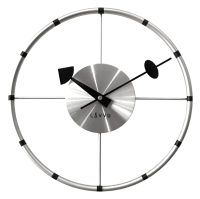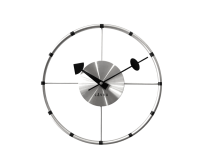 Silver Wallclock LAVVU COMPASS
In Stock
LCT1100
Be part of the revolution in a field of design clocks!

The LAVVU COMPASS wall clock series is here, pushing the meaning of the design clocks a bit further. How? By a combination of a great idea and an elegant design.

This stylish clock will perfectly match modern interiors with wooden elements. It will be especially loved by people who like simple yet imaginative home accessories. The clock is made of metal only, no overlapping glass. Through the windows in the frame the color of the wall, on which they are hung upon, can be seen.